What Is Naturopathic Medicine?

As a Naturopath/Naturopathic Doctor, I'm frequently asked, "What is Naturopathic Medicine?" or "What is a Naturopath". I personally didn't know what Naturopathic Medicine was until my early 20s. The following information is intended to provide you with the necessary information to educate yourself and others about Naturopathic Medicine. I've listed common questions asked by friends, family, and patients.
What is a Naturopathic Doctor (ND)?
Also known as a Naturopath
A primary healthcare professional
Performs clinical and physical assessments, diagnoses, and treats using gentle, non-invasive therapies
Manages both short-term and long-term symptoms and conditions
Treats people of all genders and ages
Focuses on diet, lifestyle and preventative medicine
Uses evidence-based natural therapies
Works with current treatments and alongside conventional medicine
What can a Naturopathic Doctor do for me?
Screen for disease, including clinical assessment, physical exams, and lab testing.
General health checks in-office including breast exams, PAP smears, prostate exams, and urine testing.
Provide referrals to medical doctor, walk-in clinic, ERs, or other specialists, when necessary.
Treat and help manage short-term and long-term health conditions.
Help find the root cause of disease and manage symptoms when required.
Prescribe pharmaceutical grade substances (with additional training), professional-grade supplements and botanicals.
Modify and advise on nutrition and lifestyle.
Perform acupuncture, electro-stimulation (with acupuncture), and cupping.
IV therapy (with additional training).
What is a Naturopathic Doctor's Educational Background?
A 3 or 4-year undergraduate bachelor degree, including required pre-medical courses.
In Canada, Naturopathic Doctors complete a rigorous four-year program, including over 3000 hours of in-class training and over 12000 hours of clinical experience. There are seven-accredited Naturopathic schools in North America, including two in Canada (Ontario and BC).
NDs are trained in conventional medical diagnosis and testing, pharmacology and clinical management, as well as other therapies including clinical nutrition, traditional Chinese medicine, botanical medicine, hydrotherapy, physical medicine, manipulation, and homeopathy.
In Ontario, NDs must complete THREE structured clinical exams in a patient setting, as well as two North-American board exams, and one provincial board exam before becoming a licensed ND.
Further education and training is required to perform IV therapy and to acquire prescribing rights.
Are Naturopathic Doctors Regulated?
NDs are regulated and licensed in 5 provinces (Alberta, BC, Manitoba, Ontario, & Saskatchewan) and 20 states in the US. NDs in these jurisdictions are required to write and pass TWO Naturopathic Physicians Licensing Examinations (NPLEX), as well as additional clinical examinations depending on the jurisdiction.
In Ontario, NDs must pass additional examinations in law and ethics, acupuncture, manipulation, physical examination/instrumentation, and clinical diagnosis. Further training in pharmacology and IV therapy is optional.
NDs in Ontario are required to maintain good standing with the College of Naturopaths of Ontario (CONO) and are required to meet provincial standards for continuing education to ensure best practice and to maintain a license in Ontario.
What is involved in my first 1-hour appointment with a Naturopathic Doctor?
The first visit is the most important. Your ND performs a thorough assessment of your:
Current and past medical history
Current and past medications and supplements
Risk factors for disease
Personal and family medical history
Diet and lifestyle
Major stressors
Lab testing and imaging
Current and past therapies
"The Doctor of the future will give no medicine but will interest his patients in the care of the human frame, in diet and in the cause and prevention of disease." -Thomas Edison
Is a Naturopath the same as a Homeopath?
→ No. Homeopaths have training in only homeopathy. Naturopaths are trained in conventional medical diagnosis and testing, pharmacology and clinical management, as well as other therapies including clinical nutrition, traditional Chinese medicine, botanical medicine, hydrotherapy, physical medicine, manipulation, and homeopathy. A Naturopath can choose to further their education in any of these areas. Not all Naturopaths practice homeopathy.
Is a Naturopath a Nutritionist?
→ Naturopaths are trained in clinical nutrition. They are trained to address disease by performing thorough clinical assessments including functional and metabolic processes. This can include, but is not limited to, nutrition.
Can a Naturopath prescribe medications?
→ Partly. In Ontario, Naturopathic Doctors do not have prescribing rights. But they do in British Columbia and some states in the US. In Ontario, once a Naturopathic Doctor has passed a pharmaceutical exam, they can prescribe desiccated thyroid, bioidentical hormones, high-dose vitamins, and can also perform IV therapy and intramuscular B12 injections. In Ontario, Naturopathic Doctors are not required to write the prescribing exam but cannot prescribe the previously mentioned therapies without it.
Do Naturopathic Doctors communicate with Medical Doctors?
→ Yes, with the patient's consent. Your health is best taken care of when all of your health care providers work together. NDs are not against conventional medicine and believe in collaborative healthcare.
Are Naturopathic Doctors covered by OHIP?
→ No. Naturopathic services are not covered by OHIP; however, most extended healthcare plans offer coverage. Lab testing and supplementation are not covered. There are some exceptions. Contact your insurance company for more information.
Is acupuncture considered a Naturopathic Service?
→ Yes. Acupuncture is included in a Naturopathic visit.
Do I have to buy the supplements that a Naturopathic Doctor recommends?
→ No. Just like a prescription, it's up to the patient to take a supplement or begin a therapy. A Naturopathic Doctor will recommend a specific product based on the company's quality assurance protocol and effectiveness of the product. There are many supplement companies that are poor in quality and are likely to be ineffective.
For additional information, please check out the following links:
http://www.collegeofnaturopaths.on.ca/
https://aanmc.org/naturopathic-medicine/
http://www.cand.ca/
http://oand.org/
If you have any further questions, please feel free to contact me here: [email protected] or book your free 15-minute consultation now.
Yours in health,
Dr. Heather Goldthorpe, MSc, ND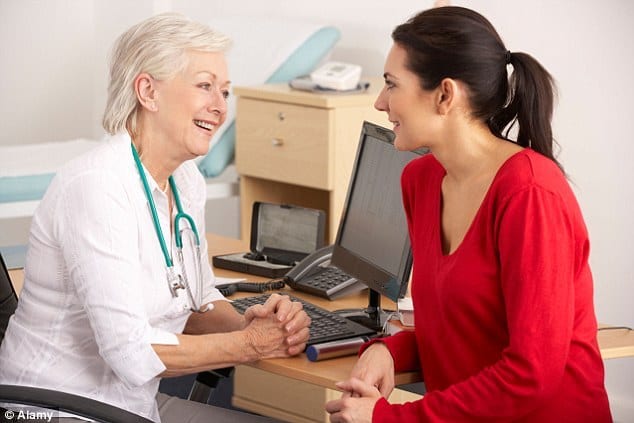 Want access to updates before they get published?
Subscribe to our Awesome Newsletter.